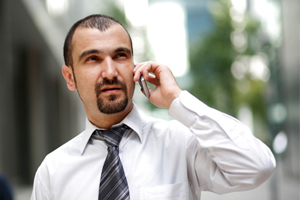 One of the things that we have been getting into is local business consulting. It seemed a natural fit with my marketing background, Ray's business background plus our combined Internet Marketing skills.
To be honest, this wasn't something that we decided to do initially.
What changed our mind
There seemed to be a big business need for our skills. There are so many businesses out there who need help with their marketing. Either, they just don't know how to get online or they really approach it the wrong way. From an outsider looking in, it seemed like a great opportunity to not only build a business for ourselves but to also help others with our knowledge and skills.
Initially we were intrigued. We watched the progress of others in our private mastermind coaching group with interest. Some of the group members were heavily involved in local business marketing. Others weren't but it was interesting watching other people pursue this path while our focus was more on product development and affiliate sales.
Where did we learn from
My background was in marketing but I lacked some of the skills required in Internet Marketing. One of these was copywriting (and it still isn't my forte). In my past life as a Brand Manager, I relied on the skills of advertising agencies to write copy . However, suddenly I found that in our own business we had to become to a bit more acquainted with writing copy and selling. Something that I still acknowledge that I need to develop.
We were members of a private coaching group which helped polish up our Internet Marketing skills. We were also members of a forum and had the benefit of getting some snippets of gold from Kyle Tully, owner of Consulting Tycoon.  Kyle runs a course specifically on local business marketing. Kyle also runs a Consulting business and helps businesses improve their performance online.
Whilst we haven't completed Kyle's Consulting Tycoon course, we have been fortunate to get some pearls of wisdom from Kyle when we have seen him at various networking events as well as in the forum that we belong to.
Kyle is a real smart dude when it comes to local business marketing and can seemingly find an angle in just about anything. Once we mentioned to Kyle, that this business we were targeting did not want to be found in Google for fear of reaching the wrong clientele. Kyle's response was, well perhaps you can say that they can make a profit on passing on and selling the leads the business doesn't want to another business. He has a great way of thinking laterally.
After listening to Kyle and following other people's journey, we decided to follow this path.
What are the benefits
The key benefits we have found from local business marketing are:
More consistent cash flow while we were setting up the affiliate side of our business
Don't have to wait as long to get paid compared to some affiliate programs (that's if you set criteria where the client pays up front)
Personal satisfaction of helping grow a business (we want the business we help be profitable and get bigger)
The need to actually get out and meet people rather staying locked in the house doing affiliate marketing
It forced up to set up systems and processes so we could scale up our operations and free up our time
You can focus on one main thing to specialize in – this might be website development, search engine optimization, website analytics, website conversions, mobile marketing, local directory listings, and so forth
What We Found
There are lots of businesses who approach their marketing haphazardly. This is mainly because they are too busy working in the business rather than on the business. Sometimes they need help to stop and think about what their objectives are, who their target audience is and what they would like them to do.  In fact, this is very common – even amongst some very smart operators.
There are also lots of people making promises in the local business space. Many website designers say they understand search engine optimization but when it comes down to it, they don't. They just pluck whatever keyword seems appropriates and stuffs it into the website.
Others sneakily put in a link back to directory listing sites that they own and then charge the customer to list on their directory. Little does the owner know that it is their website that is helping the directory listing rank in the search enbgines.  They don't understand that it is their website helping  the directory rank, and they are paying fees to be listed on directory that lists all their competitors websites on it as well.
Then there are advertising agencies who say they are full service, but they really know nothing about search engine optimization. Let's face it, it isn't really that difficult for a famous household brand to make page one in Google for their brand name is it?
Maybe if they structured the brand's websites to rank for the products that the brand actually sells, then they would find it a bit more difficult. For an agency, it is easy to say you do search engine optimzation when your client is a household name. What happens if you client is less well known?
There are heaps of other dodgy practices as well. It made us determined to be ethical in our dealings with our clients and also gave us a point of difference versus some of the companies we were competing against. Indeed many of the people in the forum I belong to, offer businesses category exclusivity to their clients so their clients can feel confident that they are not undertaking any work for their competitors.
What I recommend
Local business marketing is a great path to pursue. On a positive side, you don't have a manager breathing down your neck watching your every moment. You also get the satisfaction of helping a business become a bigger, more profitable one. You need to enjoy working with people and need to enjoy thinking about solutions that will help your clients. You need to enjoy the challenge of selling and crafting a good story.
It isn't for the faint hearted. It you are gifted at selling then it might be perfect for you. If you are less confident at this, it will take some time to learn the art of selling and perfect your message. Either way, you will learn from it and your skills at this will improve as you go along. I am personally enjoying the growth I get from pursuing this path. It means I am continually pushing my boundaries and stretching myself even though I think I don't want to. In your own business, you can't hide behind anyone else. You are the one who is responsible.
On the client side, I've found that the biggest hold up is often the client. They will have good intentions but they will sometimes stall you. That might be great for them but it doesn't put cash in your bank account. Often, the stalling is because they can see value in your services but can't afford it.
Other times it is because they are too busy. They are working in the business not on the business. They don't have the time to gather content. They don't have the time to put together an email. You need to be continually thinking about your clients and how you can add value and help them grow their business (and also reasons why they should start acting with more urgency). Why? Because helping them will also help grow your own business. You will also grow as person as a result.
Comments
comments